Artist Spotlight
Spring 2017
Julia Hatfield
Taylor Guitars Spec Commercial from Jeffery Mathis on Vimeo.
Julia Hatfield is a young, vivacious singer-songwriter and multi-instrumentalist from Navasota, Texas who is forging her own sound encompassing a unique blend of contemporary and traditional country music. At the young age of eighteen, her dedication to music has been a non-stop journey of singing and writing, and studying piano and guitar.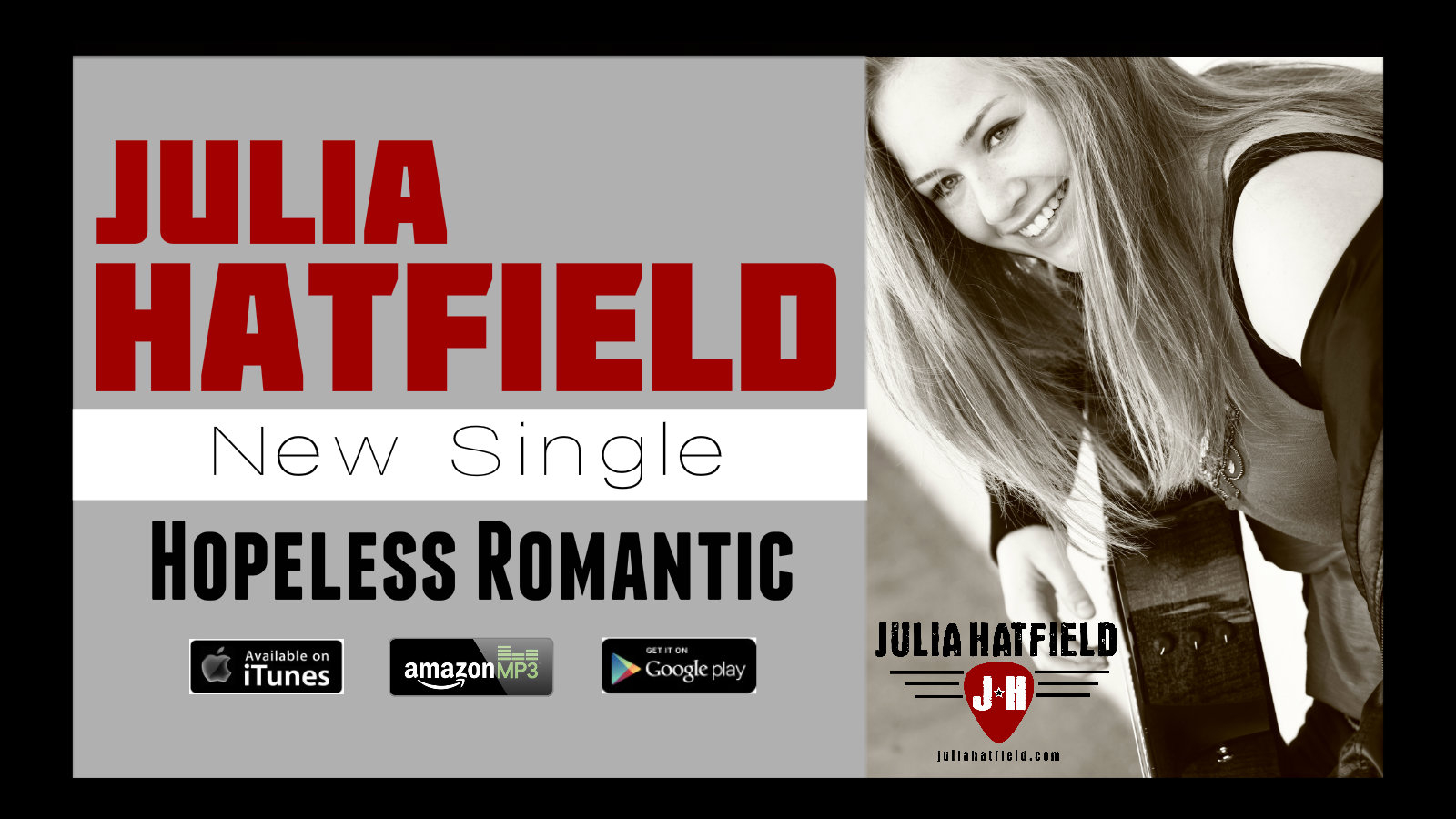 She regularly performs throughout the Central and East Texas region in all size venues as an acoustic act and as a featured performer with many other well-known artists. A few of her recent "highlight performances" include the iconic Bluebird Café in Nashville, the Cowboy Palace in Los Angeles, and the songwriters circle at the legendary Luckenbach Dance Hall.
Some of Julia's heaviest influences are from many Texas artists and songwriters such as Guy Clark, Lee Ann Womack, Jason Eady and Lyle Lovett, just to name a few. Her love of the traditional country sound with the "twang" of steel guitar, fiddle, and other real country instrumentation, along with the power of storytelling is what Julia is all about.
Julia's introduction to the Country Music scene is like a fresh "new" sound of America's traditional Country Music with her own twist of attitude.
"Julia Hatfield has that rare power to make you shut up, drop what you're doing and just listen.."
Cole Komar
Pivo's Ice House

Abbi Walker

With both heavy southern and Texan influences, Abbi's music has deep roots, but a fresh, unique sound. Although her musical influences are diverse, you can hear shades of a feisty Miranda Lambert, the deep soulful sounds of Gospel and the South, the swing and punch of old school Southern Rock, but most of all, the independent, confident attitude that is Texas grit. It's familiar, but fresh.
Every artist is only as good as their live show, and Abbi's live show is unlike any other females out there today. No sets of slow, sappy love songs of this lady. Her show is filled with rocking, soulful original songs, engaging covers, and a band that will make you grin!
Abbi raised over $20,000 through crowd-funding in December of 2014 to start work on her next record, FEISTY which came out September 1, 2015.
Abbi Walker is a force to be reckoned with, and she is ready to take country music by storm, even as an independent. Abbi is building a name for herself in the country music scene, one show at a time. Lookout chart-reigning country boys, there's a Texas woman on the loose, and she's coming for you.
Moses Rangel
It is said that every person has at least one gift from God. For some, that gift can be hard to discover. With a little help, Moses Rangel discovered his gift, his voice. Moses grew up in Richmond, Texas just outside of Houston. In 1996, the single, "Seeing Another Woman" had regional and overseas success. Soon after a follow up single, "Texas Highway" gave Moses his first number one hit. For fifteen weeks the single stayed on the Nashville Tracker chart. Nashville's Golden Music Awards honored Moses with several nominations. Moses' journey in life has taken him many places. He will use his gift from God to continue his musical aspirations and his strong spirit to have the strength to get there.
In 1998, Moses began making his mark in the country music industry. Teamed up with James Williams Productions, Moses' single "Texas Highway" became apart of the New Country-Volume 2 compilation, which was released on the national independent charts in April 1998. Simultaneously, Moses' Texas Highway album was also released regionally to Oklahoma, Louisiana, Texas, and Arkansas. "Texas Highway" single slowly went to #1 on the Nashville Tracker Charts. His single charted for 15 weeks and made numerous Reporting Radio stations' Hot and Number One chart lists.
In 1999, Moses was nominated for New Male Vocalist, Male Rising Star, and Single of the Year for the 1999 Golden Music Awards held in Nashville, Tennessee. Moses was also nominated for Male Vocalist, Male Rising Star, and Entertainer of the Year for the 1999 OCT awards held in Nashville, Tennessee.
In 2000, Moses became part of a King Feature Production syndicated show, "Live at the Liberty Theater". The show aired locally on Fox 26 and on several other network stations. Moses was a favorite on the show and continues to be seen on syndicated shows across the United States.
Through the years, Moses has played hundreds of local and national venues. He has opened for some of the biggest names in Country Music and continues to be a driving, respected artist in the industry. Be on the look out for brand new music in 2015.
Black Cat Choir
Round Top's own Blues Rock band that drives the sound of the night wherever they set up. Strong vocals and a lively mix of music makes this band more than entertainment, they make the party! Influences that span Stevie Ray Vaughn to the Beatles these guys will bring it every Sunday and Monday evening at Zapp Hall.
The Heart Collectors
Independent Aussie band, 'The Heart Collectors' catch your attention with their sweet sound, transform your mood to a constant state of happy with their stage presence, and release love to the world to spread like a hungry wild fire. Un-categorized, yet stemming from folk rock roots with a synergy of Fleetwood Mac and Peter Paul and Mary influences, The Heart Collectors honour the beauty of old school harmony. Soaring cello, sparkling mandolin, intricate guitar and boot banging banjo combine with poetic lyrics moved by a philosophical heart flow.
Since recording their debut album, 'Sangrael' (in Byron Bay Australia, Studio 301), The Hearts have toured and played throughout the East Coast of Australia. Many doors have been opened internationally, leading to their Second album 'Listen' being recorded in Austin, TX, in 2015.
Members of Folk Alliance International and Australia, The Heart Collectors were representatives of Australia at the Sounds Australia Showcase in Austin, as well as being invited by SXSW for Official Showcases at the 2016 festival. This kick started The Heart Collectors with a fresh new energy to take on a monthly Residency in Austin at the Empire Control Room and Garage, as well as many other venues listed on their social media.
This Australian group is a total package of surprise, has a freshness that's contagious, and will leave you wanting more.